Music Therapy
A music therapy session may incorporate a number of different elements such as; making music, writing songs, or listening to music.
Research shows that pupils don't need any musical ability to benefit from music therapy.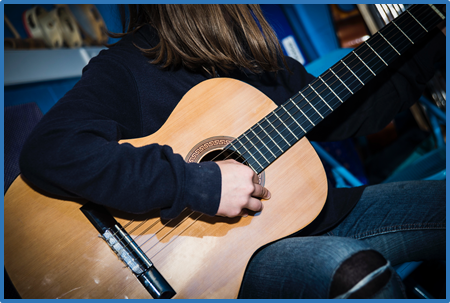 The aims of Music Therapy are to:
Develop individuality, self-awareness, motivation, confidence, initiative, creativity and choice
Encourage communication skills
Help the child to relate to others and build rewarding relationships
Develop a positive and creative means of expressing feeling that, for whatever reason cannot be put into words.