1:1 session with Careers Advisor

Our Careers advisor is level 6 trained in careers and we outsource this contract to Trust Careers, who run out of CXK. Pupils have the use of the careers advisor from October to June for 2 hours a week within school hours.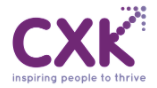 During the 1:1 sessions pupils firstly use the 'I Could' website to carry out a psychometric test to look into personality traits and strengths linking to possible carer sectors that suit them. Once career paths have been discussed applications can be made to colleges, apprenticeships, sixth forms and other training providers. Our pupils are extremely focused and by the end of term 2 most pupils have started to make applications and have a clear idea of how to gain the experience and qualifications they need to succeed. Pupils also have the chance to write CV's and can also get assistance applying for part time jobs.