Parent Feedback
Parent questionnaire responses from July 2021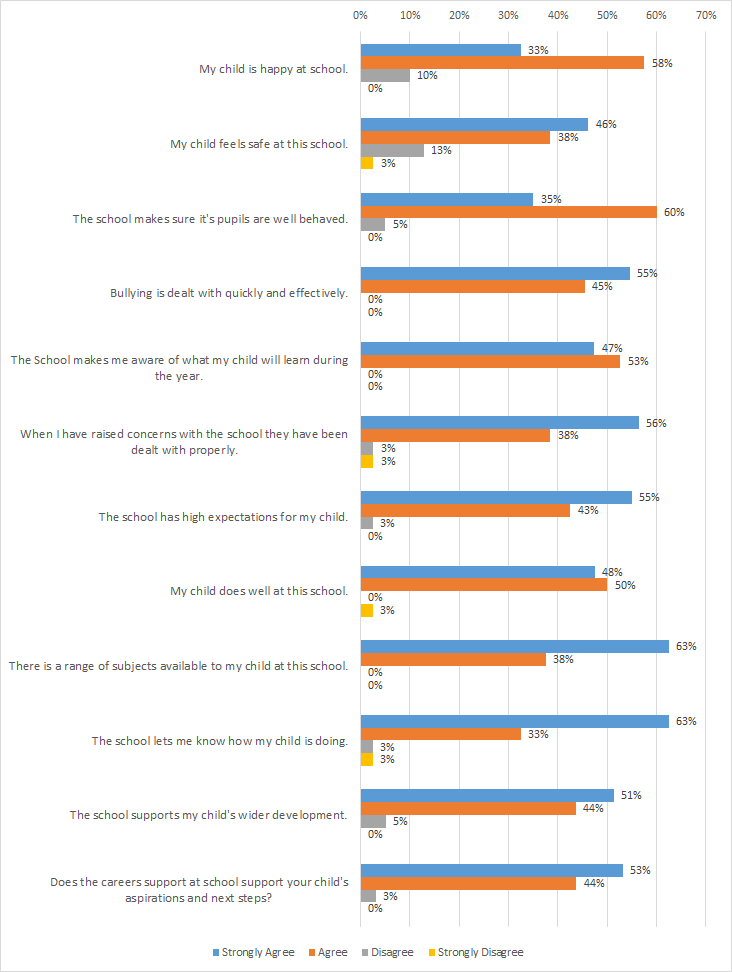 97% of parents/carers said that they would recommend The Rowans to another parent.

Parents also gave very positive feedback in their comments, as shown below.
"My child has always had a negative experience at school until he came to the rowans. Despite not wanting him to attend initially, he has grown so much and I couldn't be happier with the updates from the school."
"Hated old school, but he loves it here".
"He has become a better person since joining the Rowans".
"He is up in the morning and happy to come to school. The teachers listen and help."
"He seems more focussed about learning."
"The staff deal with the children how they should be dealt with."
"He wants to go to school every day. The Rowans keep me informed."
"Brilliant. He gets on well with staff."
"Keeps him in school."
"I think it's a great school. He loves it here and gets listened to more."
"Really good school - very pleased with my daughter and how she has progressed. The Rowans have more time for children than mainstream and inform me about my child on a weekly basis."
"Listen to the students. He is attending school without complaint."
"He is doing better in his studies."
"He is encouraged rather than being labelled as slow or stupid. Great for self-esteem. Better relationship between teachers and pupils."
"Been understanding with his behaviour problems. He seems very happy at The Rowans and seems to get on a lot better."
"Supported learning. He enjoys school."