Roald Dahl 100
To celebrate Roald Dahl's 100th birthday, the English department organised a quiz for the staff and pupils. The quiz had 9 rounds allowing everyone to get involved.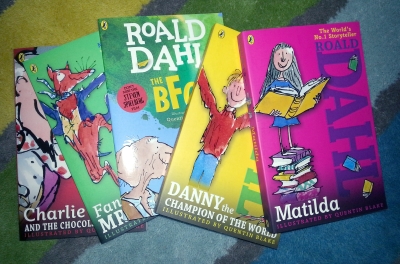 The quiz took place p5 on Tuesday 13th September. The atmosphere was great and all the pupils and staff were keen to get involved. As the quiz got underway, it became clear that everyone wanted to be in the winning house.
By the end of round 9, the results were tied between Gladiators and Titans, after a final question; victory went to the Gladiators. Well done Gladiators!
It was a great event, really enjoyed by everyone.