Summer 2017 Exam Results
Staff, pupils and parents celebrate yet another year of superb results
The Rowans results have outperformed national alternative provision results by a considerable margin.
The Rowans' pupils are celebrating another year of successful results. They outperformed the national average for Alternative Provision (AP) across all regions, with 93% of Year 11's achieving five or more GCSEs or equivalent, compared to the latest available national average for AP schools of 12.3%. At least one GCSE or equivalent was achieved by 100% of pupils, compared to the latest national average for AP of 57.7%.
A huge 29% of pupils achieved 5 or more GCSEs 9-4 (A*-C) including English and Maths. This is in comparison to the national AP average of 1.1%.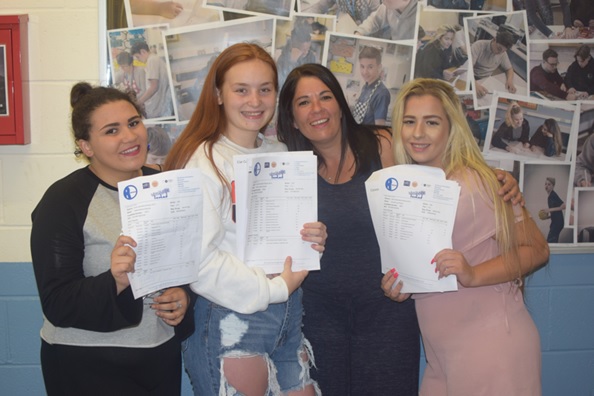 All pupils have a post 16 destination and Katie Martin, Head of KS4, said "Our pupils have achieved so much during their time at The Rowans, some have been with us for less than a year and have worked hard to achieve. All pupils will follow a pathway which is suited to their level, and I am pleased to be working so closely with our colleagues in other provisions. Many pupils are looking forward to following courses at Mid Kent College including Ciar who has secured her place on the Level 3 Sport and Exercise Science Course. Connie has chosen another pathway and has been selected to complete her apprenticeship in a local nursery, whilst Ryan will attend the 6th form at The Howard School in Rainham, where he will study for his A Level courses"
Having recently converted to an Academy, the Rowans takes pupils who have been permanently excluded or at risk of permanent exclusion from local mainstream schools. This outstanding provision provides pupils with an opportunity to re-engage with education and aspire to achieve and succeed. Deputy Head, Fiona May said, "These results are testament to the hard work and commitment of both the pupils and the amazing staff team who work tirelessly and selflessly to ensure that all pupils are inspired to achieve."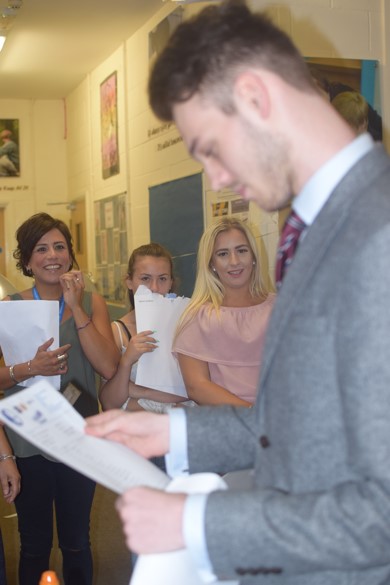 Headteacher Caron Johnson, echoed these words and added, "I am so very proud of everyone who has worked extremely hard to ensure that our pupils have the very best chances of success in the future. At The Rowans there is a strong commitment to learning, support and progress and this has ensured that pupils continue to exceed national expectations for Alternative Provision and achieve exceptional outcomes. We will now celebrate the success and look forward to the coming academic year with optimism, knowing that The Rowans continues to deliver the best possible provision for pupils across Medway."
Year 11 Headline Figures

The Rowans 2016-2017

National PRU Data 2015&2016

Medway

South East

Total

Number of Year 11 pupils

14

84

918

9333

% pupils eligible for FSM

43%

Attainment 8 Average

22.94

14.5

9.1

7.8

Attainment 8 Average Boys

20.93

Attainment 8 Average Girls

29.67

Progress 8 Score

-1.00

-2.44

-3.05

-3.28

Top Progress 8 Score for individual pupil

1.50

Average points score (this is the discounted figure from 2013/14)

5 or more 9-4 including English and maths (% 5 A*- C inc English and maths)

29%

7.1%

1.3%

1.1%

% 5 A*- G including Maths and English

79%

9-4 or their equivalent (% 5 A*-C)

36%

5 or more GCSE's (1 - 9) or their equivalent (% 5 A*-G)

93%

30.9%

13.4%

12.3%

At least 1 GCSE 1-9 or equivalent (%1 A*-G)

100%

72.7%

61.1%

57.7%

4-9 in English and Maths GCSE (% A* - C in English & Maths GCSE)

29%

9.5%

4.5%

3.4%