Children's Play, Learning and Development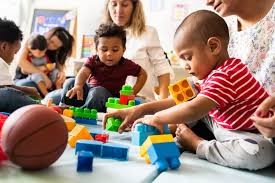 CPLD inspires and enthuses pupils to consider a career in early years, or related sectors, where knowledge of child development is relevant. Pupils have the opportunity to gain a broad knowledge and understanding of, and develop skills in, the early years sector, for example, of child development and using play to promote child development.
It has been developed to reflect recent thinking and research in the sector, including the importance of having knowledge and understanding of child development for the age range from birth up to 8 years (i.e. 7 years and 11 months). Within the units, this is broken down into age ranges relevant for that particular unit area for clarity for learners at this level.
Progression opportunities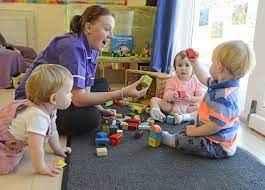 Progression on to the next level is always encouraged, where pupils may be guided to explore more specialised level 3 vocational or academic courses such as; health and social care, psychology or an apprentice working within an early years setting. In turn giving learners the potential opportunity, in due course, to enter employment.
The Pearson BTEC Level 1/Level 2 First Award in Children's Play, Learning and Development provides the knowledge, understanding and skills for level 2 pupils to progress to:
Other level 2 vocational qualifications
Level 3 vocational qualifications, such as the BTEC Nationals in Children's Play, Learning and Development, or the BTEC Nationals in other sectors, such as in health and social care
Related academic qualifications
Apprenticeships within the early years and health and social care sectors.
Developing employability skills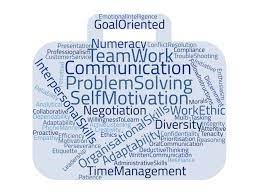 The vast majority of employers require learners to have certain technical skills, knowledge and understanding to work in a particular sector, but they are also looking for employability skills to ensure that employees are effective in the workplace.
Unlike technical skills, which may become outdated over time, employability skills enable pupils to adapt to the ever-changing roles needed to survive in the global economy. These skills include: self-management, teamworking, business awareness and customer awareness, problem-solving, communication, basic literacy and numeracy, a positive attitude to work and the use of IT.
Throughout the Pearson BTEC Level 1/Level 2 First Award in Children's Play, Learning and Development, pupils should develop a range of employability skills, engage with employers and carry out work-related activities. These opportunities are signposted in the suggested assignment outlines at the end of each unit.
Qualification Structure:
Pearson BTEC Level 1/Level 2 First Award in Children's Play, Learning and Development

Unit

Mandatory Units

Assessment Method

GLH

1

Patterns of Child Development

External

30

2

Promoting Children's Development Through Play

Internal

30

3

The Principles of Early Years Practice

Internal

60