English
A good understanding of English is crucial in allowing students to access the full curriculum and to developing effective communication skills on a wider scale. We aim to equip our students with the skills and qualifications needed for them to succeed in life after school. Through exploring varied and diverse literature students are encouraged to develop a love of reading both inside and outside of the classroom.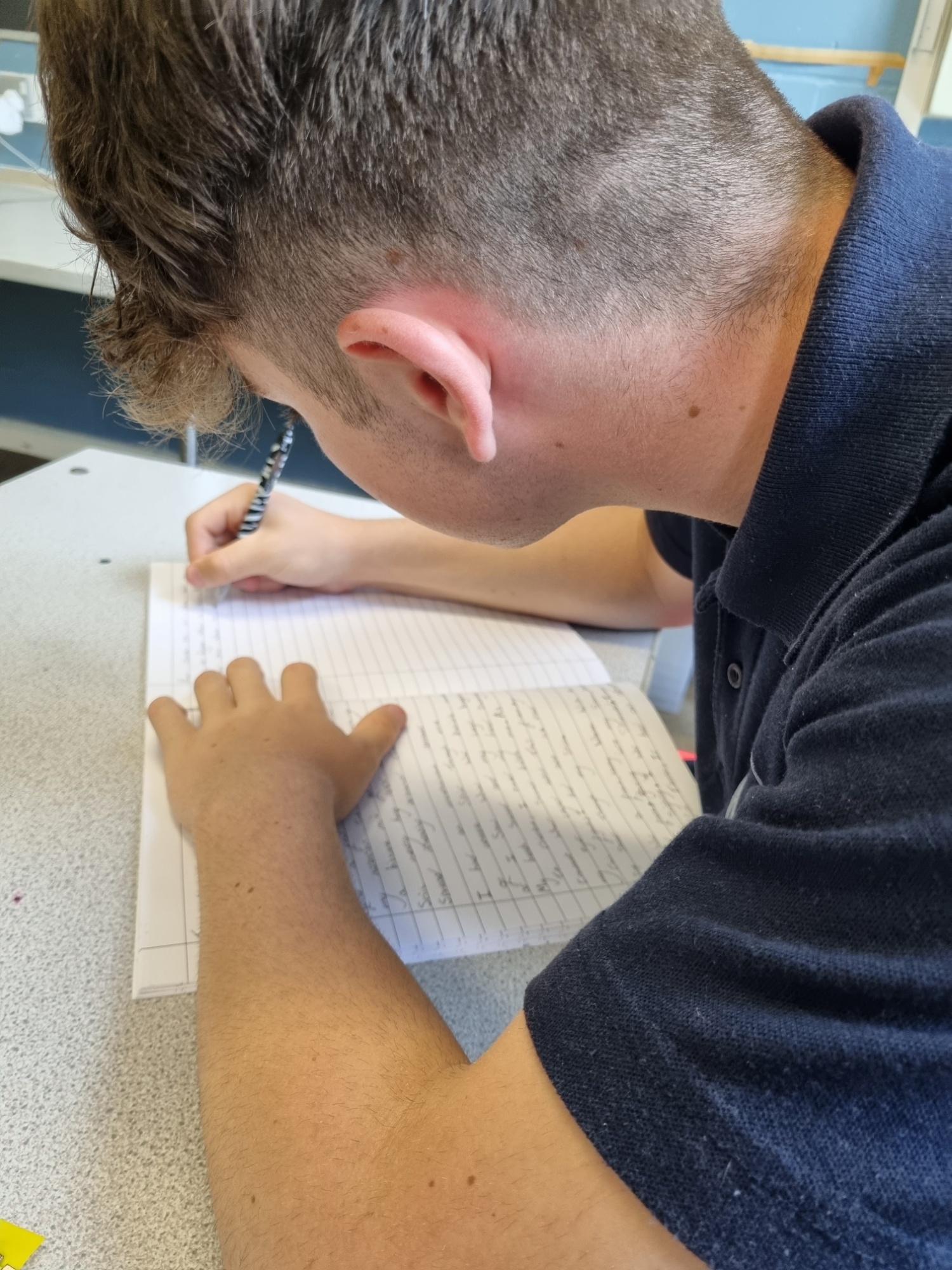 At Key Stage 3 we build upon the skills and knowledge gained in primary school, in order to reinforce and practice key concepts. Additionally, students will develop new skills, preparing them for Key Stage 4. Throughout Key Stage 3, students have the opportunity to explore contemporary and classic literature, whilst learning core skills such as extended writing, language analysis and spoken language. Schemes of work are tailored to the students' needs and abilities meaning all students are able to experience success in English, in line with personalised progress targets.
At Key Stage 4 students will be working towards either an AQA or IGCSE English qualification, through a combination of exams and written coursework. By having the option for both exam boards, we are able to provide support for diverse learning needs. Throughout year 10 and 11 students will use the key concepts developed through previous learning, as well as perfecting their ability to: read critically, understand and use spoken language effectively, write accurately with appropriate terminology and vocabulary, summarise and evaluate.
Our aim is to offer a curriculum which provides students with a rich and varied awareness of the world around them, by exploring the connections between language, literacy and real life. By reflecting upon students' personal experiences, beliefs and opinions they are able to understand their place in society and prepare for adulthood.
Department staff: