Initial Teacher Education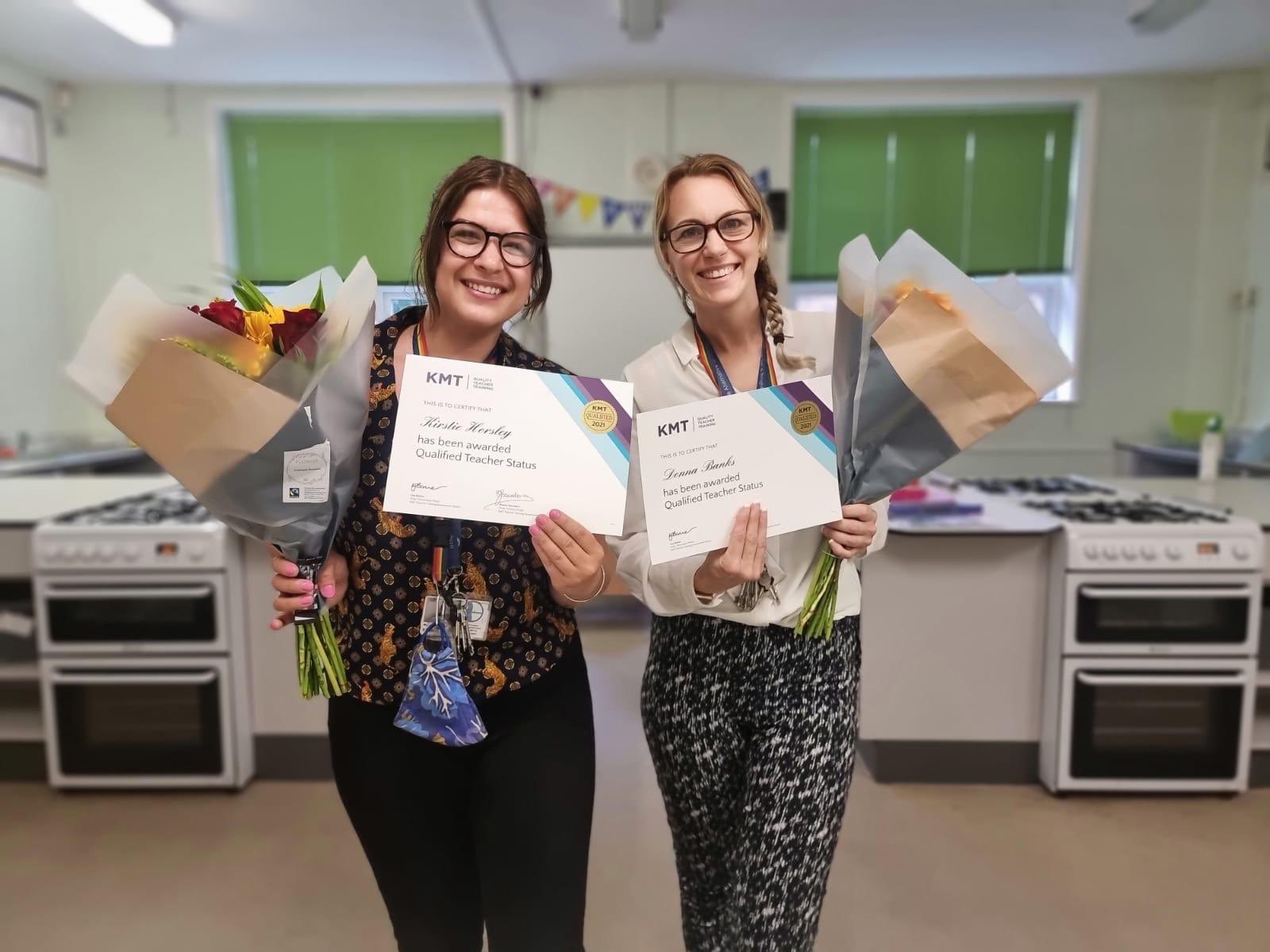 At The Rowans we are committed to ensuring that our pupils have an outstanding education and therefore that teachers have every professional opportunity to access and engage with quality training, professional development and CPD.
We welcome student teachers on whatever route they are pursuing to achieve qualified teacher status, whether it is for a block practice or a taster day.
We are proud to be members of The Medway Teaching School Alliance, which provides school based learning opportunities with exceptional levels of support and guidance for all teachers.
At The Rowans we have a proven track record in teacher training and professional development. We offer all aspects of teacher training from the very start of your journey in: Assessment only route and Associate Teachers in their Initial Teacher Training. For the initial teacher training year we work alongside Kent and Medway Training Hub to support, train and be our appropriate body for assessment for this first year of teacher training. To further teacher development and support Early Careers Teachers we follow a two year induction programme. To ensure our Early Careers Teachers and mentors have access to specialist training and support, throughout the two year induction programme, we have chosen The Thames Gateway Teaching Schools Hub as our appropriate body and delivery partner who work alongside Education Development Trust for the delivery of the Early Careers Framework. All our trainee teachers will receive the highest level of continual support throughout their training. This covers all aspects of teaching life from behaviour management skills, subject knowledge, professional enrichment, AEN, inclusion and pastoral care. All trainee teachers have the opportunity to work closely with an experienced mentor and will become part of the school's shared vision and ethos.
The Medway Teaching Schools Alliance http://www.mtsa.co.uk
Kent and Medway Training Hub https://www.kmtraining.org.uk/training-facilities/
Thames Gateway Teaching schools Hub https://thamesgatewaytsh.org.uk/
Education Development Trust https://www.educationdevelopmenttrust.com/our-expertise/uk/professional-development-for-early-career-teachers
For more information on how to start your journey into education visit the KMT website and choose the 'Becoming a teacher' tab.
The UCAS Portal will open in October 2021 for Applications for the academic year 2022/23 and can be found via this DfE link.