Quality in Careers Standard
Having achieved the Quality in Carers Standard, via The Investors in Careers, with the school fully meeting all the criteria for Commitment, Organisation, Delivery and Evaluation in 2020. We are proud to announce we have retained this award in 2022. We thank all of our stakeholders for their input and assistance in achieving this prestigious award.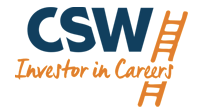 Strengths of the school were list as:
Strong Senior Management and Governor support
Committed and well-organised Careers Leader
Student centred approach to careers work
Clear and comprehensive documentation
Ongoing review, evaluation and development of the CEIAG programme
Areas for development: Evaluation of progress.
Make use of the national 'framework for careers, employability and enterprise education' (CDI)
Each of the 17 areas of learning listed in the above CDI framework have been selected by individual teachers to deliver in their specialist subjects. Evidence of when this has been delivered is collected by the careers leader. Staff have given evidence on the areas actioned such as Live talks by industry speakers.
Using the 17 areas of learning listed in the above CDI framework teaching staff to highlight where careers work is taking place within their area of the curriculum and to identify any gaps. This is a target for 2021-2022 as the above target is completed.
Additional CPD for teachers and teaching assistants on Apprenticeships by KATO. Postponed due to COVID restrictions planned for 2021-2022. This has now taken place in 2022.
Review of virtual work experience to plan year 10 work experience alternative for 2021. Live work experience took place with year 10 pupils having the chance to gain valuable work experience.
Appointment of Enterprise advisor through the Careers and Enterprise Company. Penny Reid Founder of EXIMIA.