Travel and Tourism
Overview: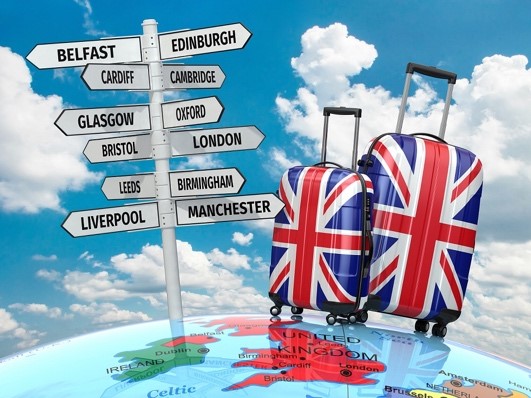 The travel and tourism sector is the UK's third-largest employer, accounting for 9.5 per cent of total employment. Tourism is one of the fastest-growing sectors in the UK in employment terms, employing nearly 3 million people, and the value of tourism to the UK economy is approximately £121 billion (7.1 per cent) of UK GDP. In 2016, travel and tourism contributed 10.2 per cent of the world GDP, and the sector now supports 292 million people in employment – that's one in ten jobs worldwide.
The course:
Allows students to understand the nature of the Travel and Tourism sector, develop an understanding of how the sector contributes to the economy and society. The Travel and Tourism sector offers a wide range of careers, from cabin crew to customer service assistants to operations officers as well as opportunity to work abroad.
The qualification is 120 GLH, which is the same size and level as a GCSE and is aimed at everyone who wants to find out more about the travel and tourism industry.
BTEC First Travel and Tourism

Unit 1:

Exam

The exam is 1hr15 and is a total of 60 marks.

Students will gain an understanding of the range of organisations involved with different types of tourism in the UK, including their roles, how they work together and how they use technology to meet changing customer needs. This understanding is useful for a wide range of travel and tourism jobs, including travel services, conferences and events, visitor attractions and passenger transport.

Unit 2:

Assignments

Students will gain a good understanding of the main tourist destinations within the UK and how they appeal to different types of tourists. It will essentially give an understanding of what the UK travel and tourism industry has to offer tourists. Students will also be introduced to referencing and sourcing.

This unit consists of 3 different tasks:

2a: UK map work

2b: Creating 3 different destination brochures (town/city, seaside, and countryside areas).

2c: Creating 2 different, detailed itineraries for 2 different visitor types.

Unit 3:

Assignments

Students will look at the definition of customer service and what the main aims of customer service are. We will look at the difference between internal and external customers and how keeping both types of customers happy is vitally important to any travel and tourism organisation. This unit pulls on the knowledge and understanding of unit 1, 2 and 4 for its assessment. The assessment will be taken near the end of the year.

Unit 4:

Assignments

Students will locate several international holiday destinations and their gateways. They will investigate natural features, local attractions, accommodation, and transport options to suit a variety of customers in various holiday destinations. This is an excellent unit for anyone wishing to work in retail travel, tour operations or those wishing to travel the world as cabin crew.

4a: European and worldwide map work

4b: Creating 2 different destination brochures (one European and one worldwide destination).

4c: Creating 2 different, detailed itineraries for two different visitor types (one European and one worldwide destination).
Post 16 progression:
The BTEC First level 2 in Travel and Tourism has great pathways into post 16, whether its academic or vocational. The course gives learners the opportunity to gain a broad understanding and knowledge of the Travel & Tourism sector whilst investigating areas of specific interest. The course will help develop essential skills and attributes that are sought after by employers and further education colleges.
Students could complete:
A-Levels as preparation for entry to higher education in a range of subjects
Study of a vocational qualification at Level 3, such as a BTEC National in Travel and Tourism, which prepares learners to enter employment or apprenticeships, or to move on to higher education by studying a degree in the tourism sector.
Developing employability skills
Most employers require learners to have certain technical skills, knowledge and understanding to work in a particular sector, but they are also looking for employability skills to ensure that employees are effective in the workplace.
Throughout the Travel and Tourism course, learners will develop a range of employability skills, engage with employers, and carry out work-related activities. Opportunities for learners to develop these skills are signposted in the suggested assessment task outlines at the end of each unit. For example, across the optional specialist units' learners develop:
communication skills, through units such as Unit 4: International Travel and Tourism Destinations in which learners produce itineraries for two planned holidays to international destinations
customer awareness, through units such as Unit 4: International Travel and Tourism Destinations in which learners produce itineraries for different types of visitors.
Teacher: Miss G Harris